Horoscope 2018 - My thoughts
Yearly Horoscope 2018, For the natives of the sign of the Cimarron this is a year of great benefits, but not only when it comes to money and material. You have to take risks in matters of the heart. The key word for them this year is "Risk." Work and Money.
As long as you dare to invest, Aries, you will be rewarded. And that investment not only happens to put the money in places where the boldness pays, but also to invest in yourself: in your formation. Invest in your ability to take opportunities on the fly, in all plots of your life, and not let them go. In mid-May you will find yourself with a great opportunity that you can not miss. Your sense of smell is going to be sensitive to this fact, and you will feel that impulse that tells you that the possibilities are in your favor.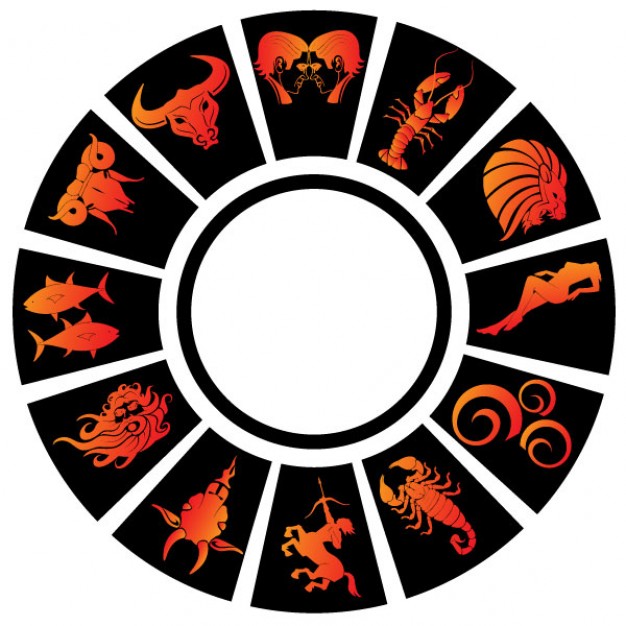 Health. Past times have not been good when it comes to your general medical condition, and you know it, Aries. You had to go through hard seasons. Things have not gone as you wanted, and you fear that if you decide to try to live with normality you will face a terrible wall of disillusionment. However, the good news is that this year things are put in balance, and those annoyances give in, and they go away as they arrived: in a mysterious way. But they leave you, at last, with a state in which you can conceive of optimism. Love. You have to understand that, precisely when fear is lurking, it is precisely when you must risk. So take that bull by the horns, and risk. Put hope in that relationship that you are going to start with the arrival of the year. Will the love of your life? We do not know, the stars do not know, but it will leave you memorable moments.
If you let yourself go with this person, you will feel that a good streak begins. And your confidence will be reborn in the fortune that love reserves for us. Family and friends. At the beginning of this year you will feel that things do not flow in what has to do with your home, and you will feel the desire to abandon and change course.
Do not do it. The worst thing you can do when you go on a straight path to a goal is to change course. Wait a little. Towards the month of February you will see that the efforts of the past will reward you: things in your home, communication with your family, will flow again. The pressures, hardships, hours of care: everything will pay, and from March you will be facing a new world of happiness in your home.
The best (and this is something that matters a lot) you will have energy to share your home with that extended family that are your friends. So follow our advice: Stay. Horoscope Yearly 2018, For a while, bull, you feel the burden of responsibility on your shoulders, and you find it suffocating. You would like it to fade a little, for you do not remember the last time you did not feel tired and dejected. And the responsibilities have not left you alone. The good news for you, Taurus, is that this weight will be cushioned this year, and you will be able to see your responsibilities diminished, without thereby putting at risk the sustenance of your home. This year's keyword is going to be "Relief". Work and Money. This 2018 you must take it easy on the possessions. It is a year in which you must stop putting your health and mental state at risk for conserving your assets. You must be calm, because although this will not be a year in which there will be big profits, it will not be a year in which you lose significantly. It is a year in which the capital you must invest is not money or assets: it is your own person. What you must do is let your assets work for you. Reserve a good part of your investment and invest in sectors that return you a safe return, however small.
That's right: this is a period to reserve, to go to safety. We must regain our strength. You let the financial storms happen in other places. Health. Within your space, which is your body, you must let things happen little by little. You must keep yourself to yourself. As we have already mentioned, this is a period in which you must go to safety, and with steady but slow pace. This is not a time to risk or change. Do not let anything trouble you or distress you. Go to your air. However, in life things will not stop moving. It will be necessary to take precautions against certain inevitable events that are going to occur.
Do not worry: you will keep your health, as long as you know how to carry out a simple strategy of survival: Rest, breathe, live for you. Love. This year your relationship will go better than ever, provided you know how to carry out an investigation. And it is necessary that you recognize, from your immediate circle, the person who has made toxic moves against your relationship. It will not be difficult to identify who it is. You already have suspicions, and it is a fact that will only be confirmed. Then you must begin to neutralize this person with kindness. Something you know how to do perfectly. Family and friends.
It is vital that you move those you love. Make them want to live on their own to keep them from depending on you. Talk to them about the future. Draw plans for them, even if you do not know how to fulfill them. It is necessary that they see a way, and that you encourage them to advance by him. You must fall in love with that dream, and what you can do for yourself. That way, they will let you live for you.
No comments
Leave a reply