AQUARIUS, EMPHASIS IS IN YOUR 1ST HOUSE
AQUARIUS, EMPHASIS IS IN YOUR 1ST HOUSE. IT RULES:
changes in your outlook and environment
advancement of your own interests
your image in the eyes of others
a strong desire for action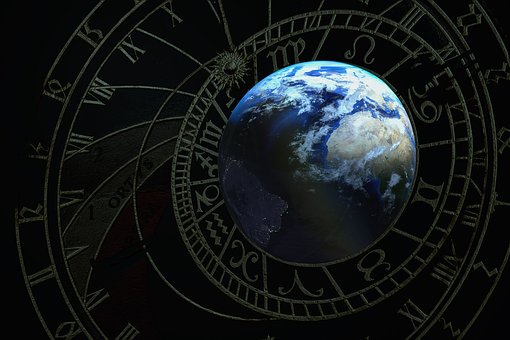 YOU ACHIEVE THE GREATEST SUCCESS BY
approaching others in a positive manner
expanding your sphere of interests
letting your personality shine
being a leader and initiator
YOU SHOULD AVOID
displaying stubbornness or eccentricity
failing to win the cooperation of others
disregarding the welfare of others
going to extremes emotionally
Your focus will be on personal goals and launching new ventures with the Sun in your solar first house until the 18th. You'll excel at promoting yourself and your ideas on the 2nd, a day that also favors travel and educational interests. Getting together with friends is especially favored on the 6th. Choose the New Moon on the 12th to begin new projects and make a concerted effort to go after what you want from life. Make those important phone calls on the 17th; your communicative skills will be tops.
Days when minor obstacles or delays may arise in connection with your personal plans are the 4th, 9th, and 16th. However, with Mercury also in your first house, overall this will be a period when others will be receptive to you and your ideas. With Venus in your first house until the 11th, you'll be especially charming, notably on the 1st, a day that will bring you a social success. It may be a dramatic new look for you on the 7th; buy yourself a new wardrobe or make a change in hairstyle. Take care, though, to go easy on your use of credit on the 5th.
With the Sun in your second house starting on the 18th, you'll be focusing on ways to increase your revenues, especially on the 22nd, when job and financial developments will be very much to your liking. The chance that you've been waiting for careerwise may occur when the Sun trines Jupiter in your sixth house on the 24th. Luck will still be with you when Venus trines Jupiter on the 16th, a day when you're likely to achieve a notable business success and financial gains, to boot.
Extra expenses, though, may arise in connection with parenting when Venus squares Saturn in your fifth house on the 18th, a day that may also signal problems in love or in getting along with a child. However, when Saturn is favorably aspected on the 23rd, you'll have success in reconciling differences and reaching agreements with others.
With Mars continuing in your third house, you may be making travel or educational plans, most notably when Mars trines Pluto in your eleventh house on the 11th, a day that will also bring you fun times in the company of good friends. Other favorable aspects involving Pluto on the 1st and 5th will bring you benefits through friendship.
Good aspects involving Uranus, your ruler, in the first house on the 7th, 13th, and 22nd give you the green light to proceed with some innovative new plans. When Neptune is favorably aspected on the 24th, follow your intuition and you'll be at the right place at the right time.
No comments
Leave a reply