Weekly Love horoscope for Aries , Taurus , gemini and Cancer (February 6)
Aries

That loving feeling is everywhere by now. This is the result of Venus's entry into the sign of the Ram. This means that despite other less friendly planetary movements, a pervasive sense of well-being engenders a love-struck look in your eyes.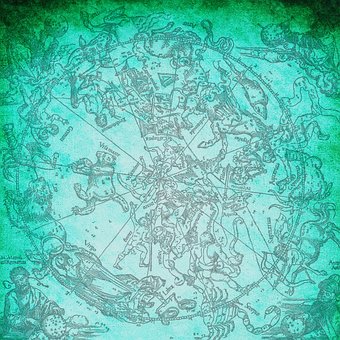 Instead of worrying about the meandering of Mercury, concentrate on the love of your life. In some cases, such as when there's no apparent love of your life in front of you, flip back through the pages of your mind. Look at old flames that were successful relationships.
Now is not a time to dwell on what went wrong, but rather to celebrate the good. Doing so promises to raise ideas that concern your current situation. What you want most, as you get ready for St. Valentine's Day, is right in front of you. Now that you know that, take advantage of the knowledge. Show that person what you want to do.


Taurus

Thoughtful action is nice. Careful orchestrated moves like a card or a single rose as a warm-up for Valentine's Day are nice. A look at the positions of the planets, however, suggests that a little less talk and little more action may be a better idea.
This is less a time to plot and plan than it is a time to show your lover what you really want for the upcoming holiday. Planting a big, wet, sloppy, deeply probing kiss on your intended's lips works well. Make it a kiss full of promise, one of those long ones -- a kiss that can seem to stretch into eternity, with just a hint of what you can do with your tongue.
This isn't a casual brush of lips against lips. It's more of a wet, passionate, and sloppy sort of kiss. This is no garden-variety peck on the cheek. A kiss like this, full of sensual Taurus promise, goes a lot further toward getting what you want right now, not next week.
Gemini
Don't let Mercury's errant ways confuse you. Rather than letting the little planet that seems to cause so much trouble for the Gemini love life get in your way, why not put its confusion to work for you?
A cascade of flowers, a torrent of love notes scribbled on the back of cards, a raft of roses -- all of this works for you. While you have difficulty getting that one right word across to your Valentine Day's target, you can always make up for the problem with quantity.
While most people prefer quality instead of quantity, given the upcoming holiday, extra effort counts. Woo with words, if nothing else. See if you can win that way.
Cancer

The soft and sensuous curves of the Cancer psyche are off in fantasyland. While the real world seems to grind to a halt, all you can dream about is a different kind of grinding -- and one that is more pleasurable than your daily work.
Make the most of this by fabricating an elaborate tale regarding what you can do for the particular person, should he or she give you an affirmative answer. Look for this opening. Prince or Princess Charming is not long gone, and there's a hole in that person's armor.
You can exploit that weakness, given half a chance. You will get that chance, so be ready with the tale to woo your special individual out of that armor -- and into amor, completely.
No comments
Leave a reply