Horoscope for the week of February 6
February 7, 2017 at 7:26 pm
Monday:
"A large fire often comes from a small spark." (Danish proverb) Happy birthday!
If today is your birthday, you never back down from a real challenge. You're willing to approach difficult situations and find creative solutions.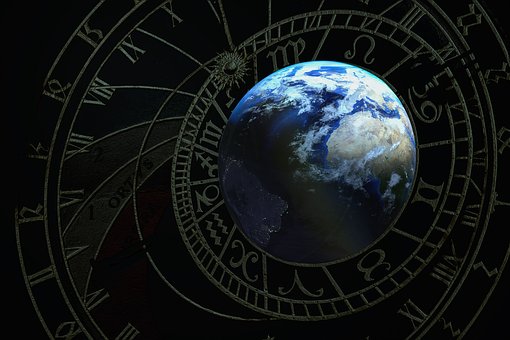 Love: You'll be very attracted to someone who lives far away or who travels a lot. This could be a special Internet friend. The intellectual rapport between you and this person will be strong, and you'll have many things in common. You'll enjoy the great amount of affection your special person will bestow upon you this year.
Career/Finances: Your work will offer you great opportunities to express your creativity. However, a certain amount of routine tasks will be necessary. Take great care with the important documents you are responsible for. You'll be able to afford that big-ticket item you've been wanting for so long.
Tuesday:
"A little fire that warms is better than a big fire that burns." (Irish proverb) Happy birthday!
If your birthday is today, you are spontaneous and enjoy spur-of-the-moment activities more than those that are planned.
Love: Your significant other will seem more withdrawn or unavailable than usual. It has more to do with this person's health or stressful daily conditions than with you. You can improve the situation by being nurturing and helpful. A few loving words from you will open a floodgate of good communication.
Career/Finances: You're definitely on the right career track. You'll be given many new job responsibilities this year, with a resulting increase in income. It's the perfect time to dust off your budget. Otherwise you'll be very tempted to make impulsive purchases that you don't really want or need.
Wednesday:
"He who warms himself by the fire must first put up with the smoke." (Serbo-Croatian proverb) Happy birthday!
If you are celebrating a birthday today, you have an upbeat attitude and always try to find the positive side to any situation.
Love: Your partner will make an important decision this year involving his or her career. This will affect your living situation. The two of you will enjoy traveling and studying together, as well as a very active social life. Your deep friendship with this special person will grow even deeper throughout the year.
Career/Finances: Your employer will have high expectations for your job performance. This can be either invigorating or stressful, depending on your other responsibilities. You'll have opportunities to earn an excellent income, both from your paid work and other investments.
Thursday:
"It is easy to kindle fire on an old hearth." (Welsh proverb) Happy birthday!
If today is your birthday, you have a sunny disposition, but also a serious side that you seldom reveal to other people.
Love: You'll put a lot of effort into making your loved one's daily environment pleasant and stimulating. Communications between you will be lively. You'll have fun with the intellectual sparring and leisure-time activities of this relationship. Your partner will be shy sometimes, but you'll enjoy taking the initiative in love.
Career/Finances: Your innovative new ideas will be highly valued at your place of work. However, you may at times feel unfairly treated by your employer, who will be under stress and not always in top form. You'll really be pleased with your income this year and find many interesting ways to spend it.
Friday:
"The fire burns brightest on one's own hearth." (Danish proverb) Happy birthday!
If today is your special day, you are forthright in your speech and actions. You can be counted on to tell the truth, even if it hurts.
Love: If you're still searching for love, you'll find it soon and very close to home, too. A committed relationship may feel threatening when your partner becomes more independent. Allow your loved one some personal space for self-development.
Career/Finances: You'll be in a very strong position at your place of work this year, and will assume even more authority. Family members and older coworkers will be your biggest cheerleaders. Your total earnings for the year will be excellent, but your expenses will be high also. Continue to save and invest for the future.
Saturday:
"The fire that does not warm me shall never scorch me." (English proverb) Happy birthday!
If today is your special day, you are physically active, and enjoy participating in active sports. You love being out-of-doors and in the Sun.
Love: Your significant other will be a source of real joy. He or she will be a good helpmate; someone you can count on to put your needs first. The two of you will make a big joint purchase, and perhaps take an extended vacation together. Your families will be increasingly important to you as a couple.
Career/Finances: You'll accept some interesting responsibilities and acquire many new skills this year. You'll be vaguely dissatisfied with your job, but stay with it because of your good income. Your earnings will be variable, but overall, quite good. It's important to save more when your earnings are higher.
Sunday:
"The most covered fire is always the most glowing." (French proverb) Happy birthday!
If today is your birthday, you are very discerning and have a good eye for detail. You make artistic statements with materials other people overlook.
Love: Your partner is so devoted to you that you may take this person for granted. However, should you wound your loved one's pride, he or she will become withdrawn or inaccessible. Show your appreciation at every opportunity and you'll be rewarded with a very loving relationship.
Career/Finances: You'll be more driven to succeed than usual. The potential for good earnings will be your primary motivation, but you will also enjoy many on-the-job adventures. Invest in your future by getting additional education or training. Avoid all speculative investments and spontaneous purchases.